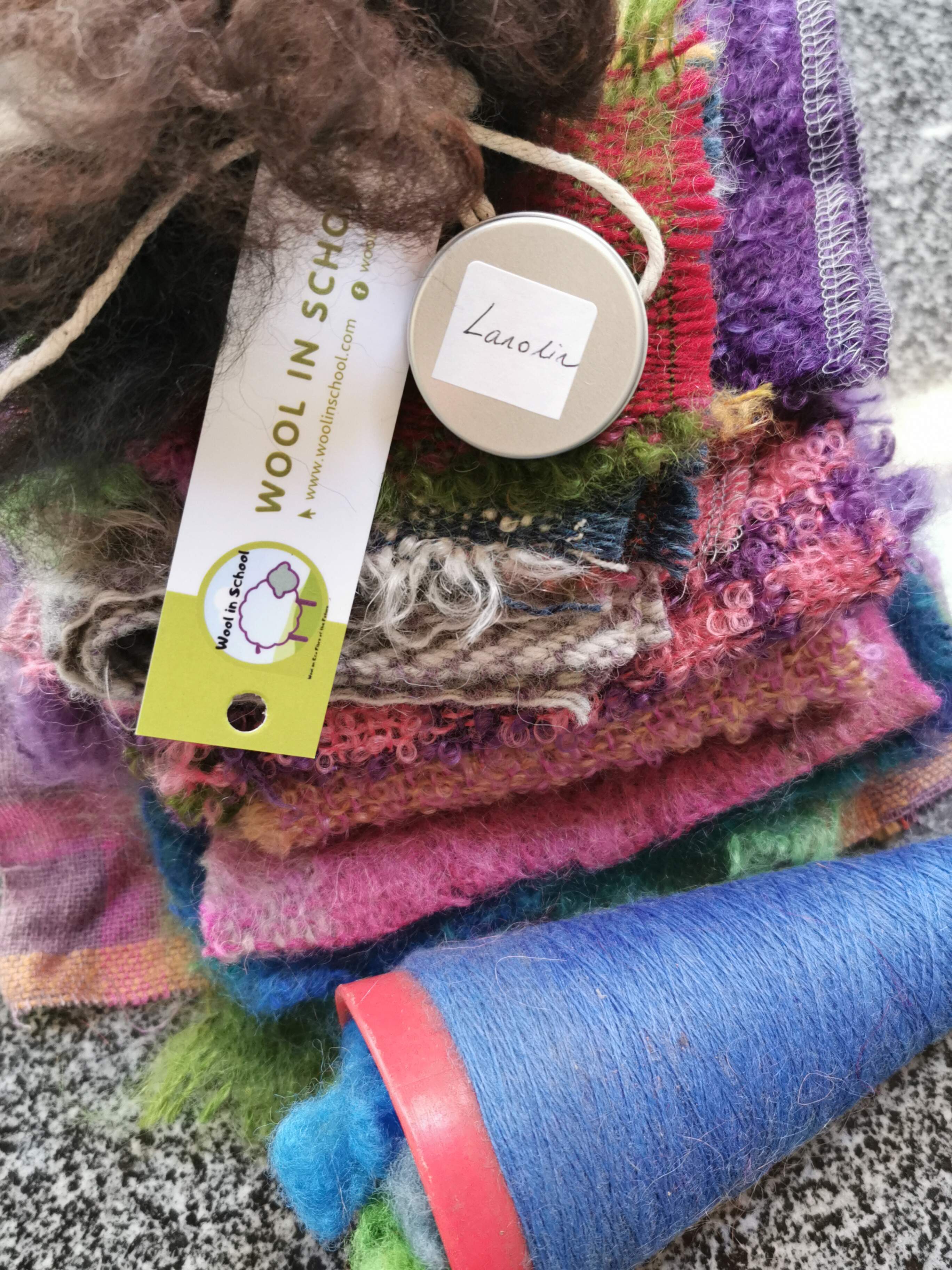 this is a perfect addition to our online Wool Awareness Programme or just to explore on its own.
Inside a cotton bag you will receive colourful samples of textile from Cushendale woollen mills in Ireland . Included are small samples of dyed wool, alpaca and a small tin of raw Lanolin.

This all supports our programme and also the fabric and fibre of the Art curriculum in Ireland

this really is a fabulous addition to any learning programme.
Enjoy!